Sean Healy Presents & Tastemaker Live Present
Eric Bellinger
December 20, 2018
9:00 pm
PST
(Doors:

8:30 pm

)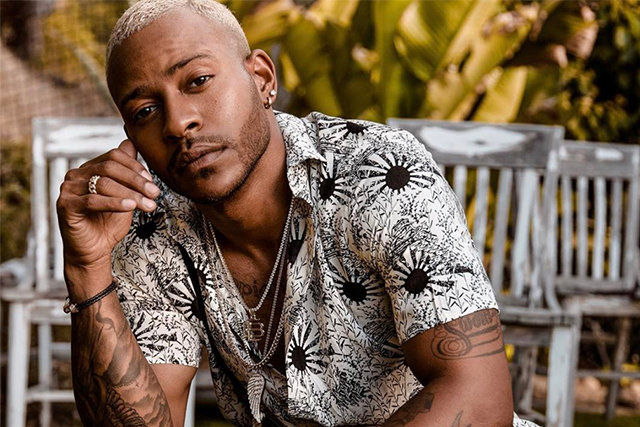 $22.50
VIP and Meet & Greet tickets available at https://www.thenewparish.com/
ALL SALES FINAL
NO REFUNDS/EXCHANGES
Eric Bellinger
Considering his roots and upbringing, it is no wonder that Eric Bellinger has become an R&B sensation. An LA native and grandson of Jackson 5 hit songwriter, Bobby Day, Bellinger has been engulfed with music his entire life. His love for music drove his decision to turn down a football scholarship at USC to pursue his real passion.
Bellinger began his musical journey recording and touring with the R&B group, AKNU (A Kind Never Understood) and soon signed to Epic Records by legendary executives, Max Gousse and Tommy Motola. His natural talent for songwriting became apparent and he returned home to hone his abilities under the guidance of his childhood friend and mentor, Erika Nuri of "The Writing Camp".
After signing a publishing deal with Sony ATV, Bellinger hit hte ground sprinting with stellar contributions to major R&B and pop artists such as Chris Brown ("Fine China", "Love More" featuring Nicki Minaj), Usher ("Let Me See" featuring Rick Ross), Selena Gomez ("Intuition") and Justin Bieber ("Right Here" featuring Drake) to name a few.
Bellinger's music continues to gain prestige through illustrious awards from ASCAP ("Lemme See"), BMI ("Lemme See"), iTUNES ("Lemme See" 2012 Song of the Year) and the coveted Grammy's (for multiple contributions to Chris Brown's "Fame" album, voted "Best R&B Album" in 2012).
In the midst of writing smash hits for other artists, Bellinger continued to create exciting music for his loyal fans, releasing multiple mixtapes; "Born to Sing Vol 1-3" (Which reached #3 on iTunes) "The ReBirth" (A 32 track Double Disc) "Choose Up Season" (The prelude/setup) for "Cuffing Season parts 1 & 2" & most recently "Eventually" (12 original songs with no features).
Bellinger is now gearing up to release "Eric B. for President" (The 1st & 2nd Term) another 2 part EP strictly for the fans!