Sean Healy Presents
The Jacks with special guests Sunday at Noon & The Sink or Swim
with
Sunday at Noon
,
The Sink or Swim
September 8, 2018
9:00 pm
MST
(Doors:

8:00 pm

)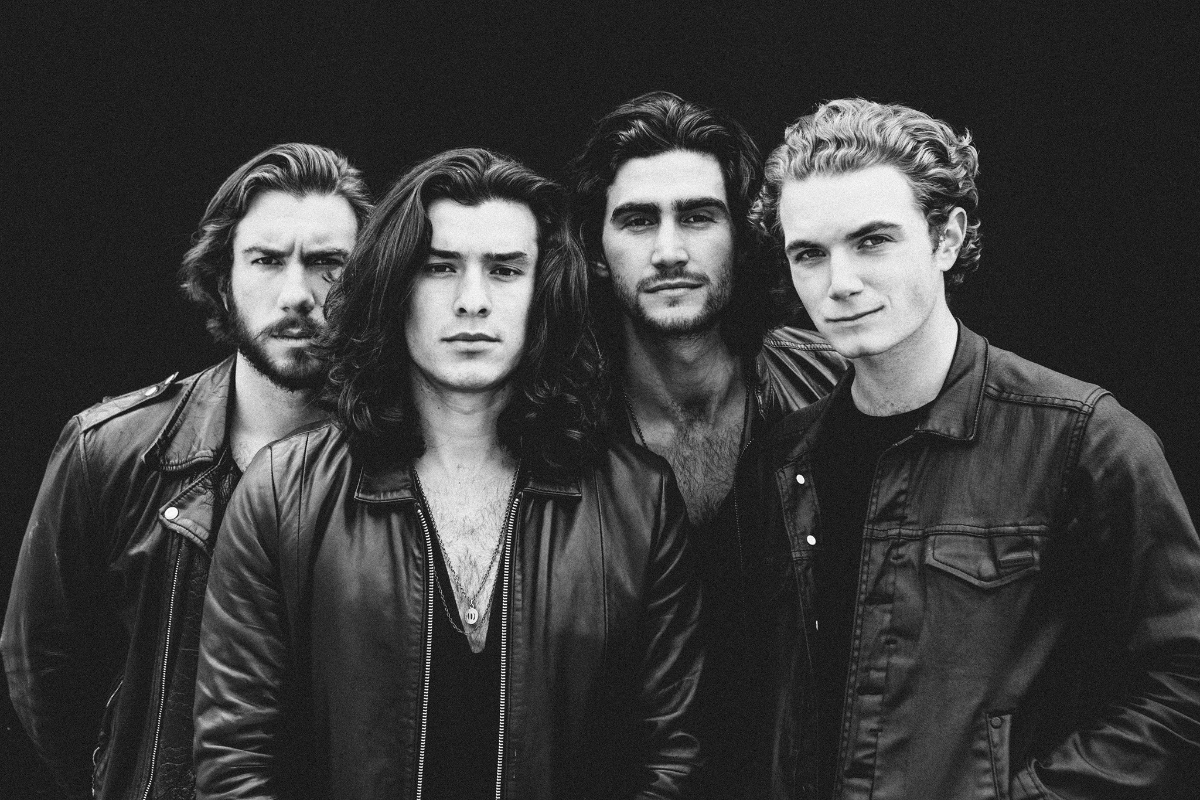 $12.00
ALL SALES FINAL
NO REFUNDS/EXCHANGES
The Jacks
The Jacks stand by their claim, "We are not a rock band, we are a rock n' roll band." With a heavy influence from the British Invasion of the 1960s and 70s, The Jacks have developed a rare sound that is unruly, bold, and hard to be ignored - they won't settle with blending into the scene. While not trying to fix what isn't broken and pushing the boundaries for tomorrow, The Jacks consistently deliver fresh but timeless music.
From their live shows to their recording techniques, they keep integrity to who they are and how they believe their music should sound. The 4-piece doesn't hide behind backing tracks or auto-tune, what you hear is what you get.
​With their new single "Hello My Friend" and an EP release slated for March 2018, The Jacks are "holstering loads of promise, so it's time you gave them a listen, have the advantage of being able to shout 'I heard 'em before they got famous' when they crack the big time, and indulge in some great music." (One Stop Record Shop).
Sunday at Noon
Sunday at Noon is a modern rock machine hailing from Phoenix, AZ. Performing thunderous rock and roll with youthful exuberance, electrifying guitar riffs, and richly expressive vocals, Sunday At Noon is on a mission to deliver their unique brand of music to the masses!
The four-piece is led by Jack VanDerPol, who delivers high powered vocals and channels the on-stage charisma of the quintessential frontmen from the 1970s. Jack is backed by his younger brother Nate VanDerPol- a drumming phenom whose skills far exceed his age, long-time friend Carl Gumpert on bass, and the swoon-worthy, Nick Torri on guitar. Drawing inspiration from Led Zeppelin, Queens of the Stone Age, Foo Fighters and The Struts, Sunday at Noon writes and performs music that draws upon traditional elements of the genre while simultaneously modernizing it.
In 2015, Sunday At Noon released their first demo, Burning Pictures, and instantly became a fan favorite in the Valley of the Sun. With their follow up single, "Brain Damage," SAN continued to distinguish themselves as a noteworthy member of the vibrant Phoenix music community. Mitchell Hillman (Phoenix New Times) recognized early on that, "their potential to rock seems limitless," naming "Maybe I'll Regret It" and "Brain Damage" to the 50 Best Songs Written by Phoenix Bands by the Phoenix New Times in 2015 and 2016, respectively. The band experienced exponential growth in 2017, releasing a self-titled EP, playing the mainstage at several festivals including Heart of Texas Rockfest, Mesa Music Festival and Ostrich Festival, and supporting notable bands like I Don't Know How But They Found Me, Rooney, Red Jumpsuit Apparatus, Alvarez Kings, and P.O.D.
Having just completed their first national tour, the band remains focused on the release of their first full length album in September 2018. The singles released to date, "Honey," "Thunder," and "Dirty Mouth," are representative of the kind of diversity people can expect to find on the album. "Sunday At Noon reaches for arena-rock power on their latest single, "Honey", and they don't fall short. This new track definitely demonstrates that this band is ready for the stadium-size crowds."- Carly Schoorman, YabYum Music+Arts