Sean Healy Presents
The Silent Comedy
April 13, 2023
7:30 pm
PDT
(Doors:

7:00 pm

)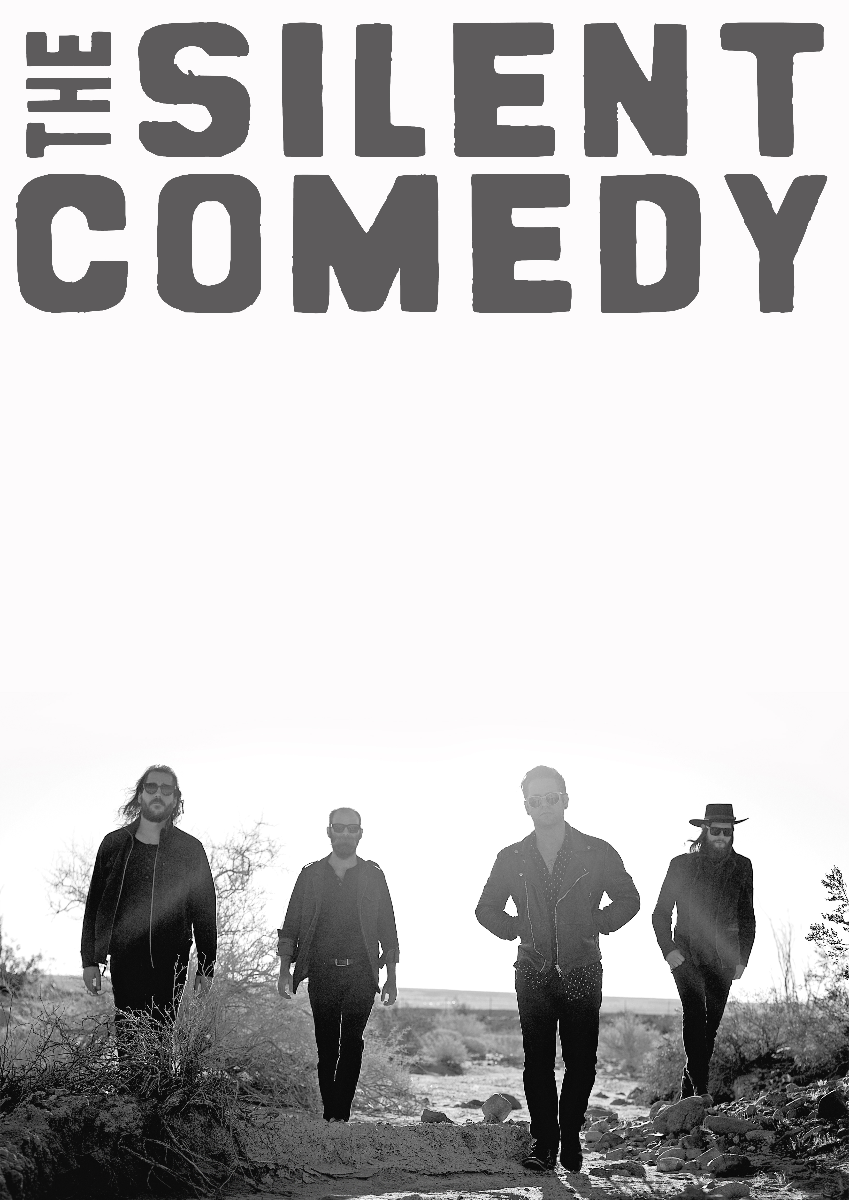 $20.00
ALL SALES FINAL
NO REFUNDS/EXCHANGES
The Silent Comedy
Brothers Joshua and Jeremiah Zimmerman and their band The Silent Comedy create rough-hewn, expansive American rock & roll with dirt under its nails and whiskey on its breath. Their music channels the iron spine of the blues, Honky-Tonk sweat, and punk swagger into a euphoric declaration that when trouble rears its worrisome head it's time to crack knuckles, lock arms, and lift our voices high.
The brothers spent their formative years traveling the world with missionary parents before settling in California. In search of catharsis, the teens found solace in songwriting and stage lights. The band developed increasingly raucous shows and years of touring followed. Word of their lives live performance spread as they shared stages with Dave Matthews Band, Queens of the Stone Age, Mumford and Sons, Arctic Monkeys, and Vampire Weekend and played festival slots at Bonnaroo, Wakarusa, Under The Big Sky, Summer Meltdown and more.
The band recorded and self-released a series of albums including Sunset Stables (LP), The Silent Comedy (EP), Common Faults (LP) and Cruelty & Clemency (EP). Studio collaborations with Kris Kristofferson and members of Dave Matthews Band followed and their music began to pop up more and more frequently on television (notably as the trailer song for History's Hatfields & McCoys and the theme song of Amazon's Goliath). Still, the brothers weren't satisfied. They needed to capture the magic of their live show. They found the answer in Grammy-nominated producer Chris "Frenchie" Smith (...And You Will Know Us by the Trail of Dead, Jet, The Darkness). The resulting sessions led to a body of work that includes the EP Friends Divide and LP Enemies Multiply.
The turbulent time of conflict in the band's life that led to the creation of Enemies Multiply also led to a hiatus and rare performances from 2016 to 2020. Now, The Silent Comedy is back with a renewed focus and a vinyl re-issue of Enemies Multiply on the Pacific Northwest record label Artist Labs. The band is also releasing a feature length documentary, I Am Alright, with an unflinching view at the many ups and downs of their personal and professional journeys.
With a new album in the works, The Silent Comedy is taking their energetic live show back on the road with an ever-expanding calendar of tour dates. The road these brothers have wandered has been fraught, and not without peril. Yet, the music of The Silent Comedy has always served as a source of comfort in the face of uncertainty, chaos, and despair. "If our music continues to have that affect on anyone at all, then we will be here, making more of it" says Joshua. "Dark songs for dark days."